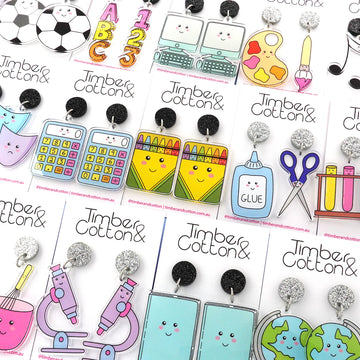 Terms & Conditions
20% off Timber & Cotton Dangles
Hands up, who loves a good bargain?
ME, ME, ME!
If you are a dangle lover like us, this deal is for you.
Get 20% off Timber & Cotton dangles when you buy 4 pairs or more!
Yes, you heard right!
Your discount will be automatically applied at checkout. No code needed!
This offer is only available on Timber & Cotton branded dangles.
Since this deal is so amazing, we cannot offer any further discounts when we have additional sales (e.g. store wide sales). It is up to you to decide which discount code will work best for you.